Restoring Peace of Mind: Trauma and Crime Scene Cleanup Services in Ontario
When faced with challenging situations such as trauma and crime scene incidents, you can trust Canadian Decon Solutions to provide professional and reliable services. As a leading biohazard cleanup provider in Ontario, we are dedicated to ensuring the safety and well-being of our clients. Whether you are in law enforcement, property management, or a local resident, we are here to assist you.
Comprehensive Trauma and Crime Scene Cleanup Services
Trauma Scene Cleanup: Our experienced team specializes in deep cleaning and sanitizing homes, businesses, vehicles, parks, and public facilities following incidents such as homicides, suicides, undiscovered death, and industrial accidents. We handle the meticulous removal of biohazardous materials, ensuring that the affected areas are thoroughly cleaned and disinfected.
Murder/Suicide Cleanup: Dealing with the aftermath of a violent crime is emotionally challenging. Our team approaches murder and suicide cleanup with sensitivity, respect, and the utmost professionalism. We work diligently to remove any biohazardous materials, sanitize the area, and restore a sense of normalcy to the environment.
Specialized Cleaning Services: Our team provides structural cleaning services related to crime scene activities. This includes the removal of fingerprint dust residue, graffiti, stains, debris, and any other remnants left behind. We pay attention to every detail, ensuring a thorough and comprehensive cleaning process.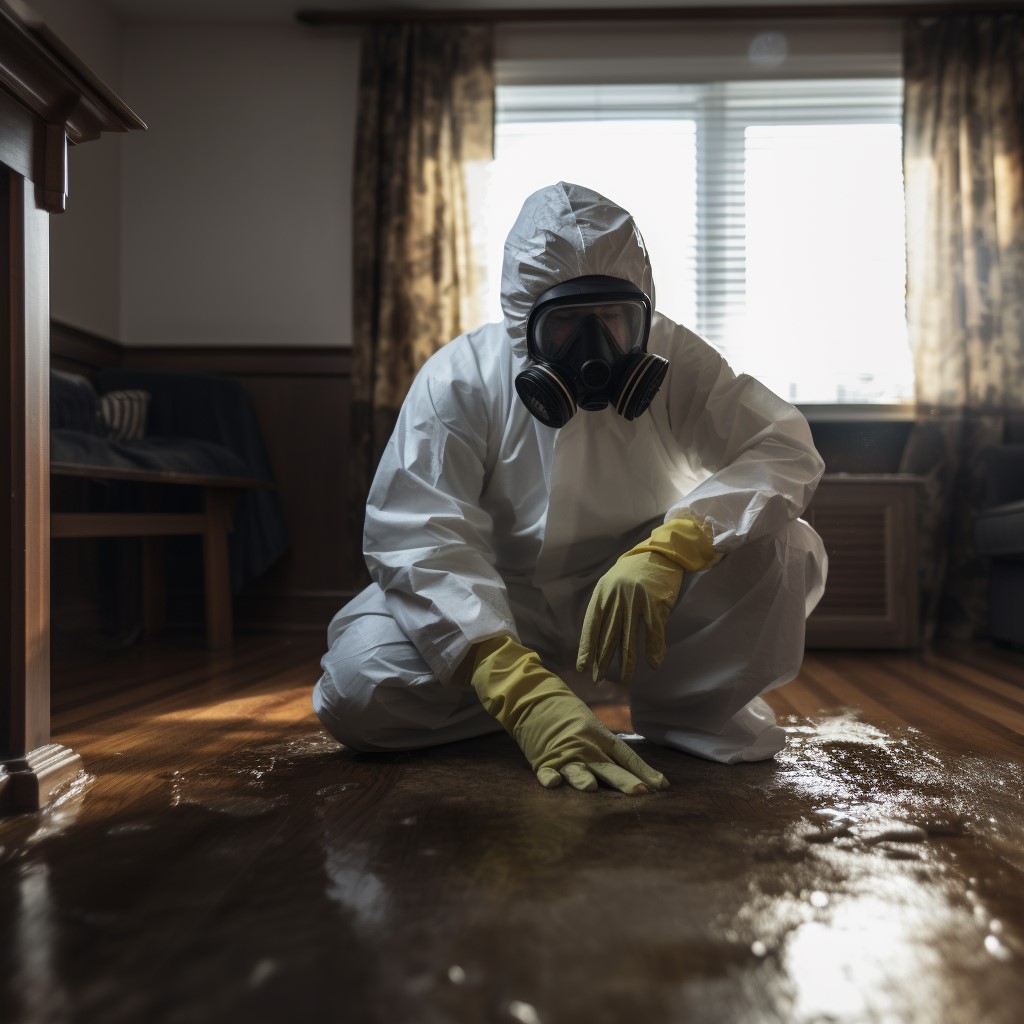 Vehicle Impact Cleanup: In the unfortunate event of a vehicular accident or collision, our experts are trained to provide comprehensive vehicle impact cleanup services. We remove debris, shattered glass, and other hazardous materials from the vehicle and the surrounding area. Our goal is to restore safety and remove any reminders of the traumatic event.
Illegal Drug/Meth Lab Cleanup: Drug lab residues can pose serious health risks. Our professionals are trained in the safe and proper removal of hazardous substances associated with illegal drug manufacturing. We employ industry-standard protocols and specialized equipment to decontaminate affected spaces, restoring safety and peace of mind.
Odour Control: Lingering odours from trauma and crime scenes can be distressing. Our experts employ advanced techniques to eliminate unpleasant odours, utilizing specialized equipment and effective deodorization methods. We strive to restore a fresh and clean atmosphere to the affected space.
Temporary Protection and Board-Up: When necessary, we offer temporary protection and board-up services to secure the premises after a crime scene incident. Our prompt response helps prevent further damage and ensures the safety of the property.
Blood Spill Cleanup: Ensuring Safety and Sanitation
Blood spills pose significant risks as they can harbor infectious diseases and biohazards that can permeate even the tiniest cracks and crevices. Our specialized blood spill cleanup services prioritize thorough precautions and disinfection processes to prevent cross-contamination and eliminate lingering bloodborne pathogens.
The hazards associated with blood spills are undeniable, especially for those involved in the cleanup process. Numerous infectious diseases, including Hepatitis A, Hepatitis B, and HIV, have been linked to bloodborne pathogens. To safeguard against potential transmission and ensure comprehensive sanitation, our highly trained team follows stringent protocols and guidelines.
Our commitment goes beyond surface cleaning. We meticulously sanitize all affected areas, leaving no trace of potentially harmful pathogens. By doing so, we strive to eliminate the risk of an outbreak and restore a safe environment for all occupants. Our expertise and training equip us with the necessary skills to effectively mitigate the dangers associated with blood spills.
Why Choose Canadian Decon Solutions?
Compassion and Respect: We understand the sensitive nature of crime scene cleanup and approach every project with empathy and compassion for all parties involved.
Expertise and Experience: With over 50 years of combined experience in handling crime scene and trauma-related cleanup, our highly trained team possesses the necessary expertise to effectively restore affected spaces.
Discreet and Confidential: We prioritize confidentiality and respect your privacy throughout the entire cleanup process. Your trust is of utmost importance to us.
Thorough and Meticulous: Our professionals are committed to delivering exceptional results. We have the highest standards for attention to detail, ensuring that no traces of biohazardous materials are left behind.
Prompt Response: We are available 24/7 to respond to crime scene cleanup emergencies. Our swift action helps mitigate any potential health risks and allows for a quicker return to normalcy.
Service You Can Trust
Choose Canadian Decon Solutions as your trusted partner in trauma and crime scene cleanup. Our tailored solutions, coupled with our empathetic approach, set us apart. We understand that every situation is unique, and we are here to provide the support you need. Contact us today, and let our experienced team restore your peace of mind while ensuring a safe and sanitary environment.