A Trusted Canadian Owned and Operated Company
At Canadian Decon Solutions, we are a trusted leader in dangerous goods emergency response services and the safe management of impacted sites throughout Ontario. With over 50 plus years of combined experience, our team stands ready to deliver economically responsible solutions for the complex contamination challenges of today.
Experience That Matters
Over the years, we have successfully managed a wide range of high hazard projects, serving both private and public sectors with unwavering dedication. From tackling chemical, fuel, and oil spills to handling dangerous goods transportation incidents, clandestine drug lab remediation, and even catastrophic events, our experience speaks volumes about our ability to handle the most demanding situations.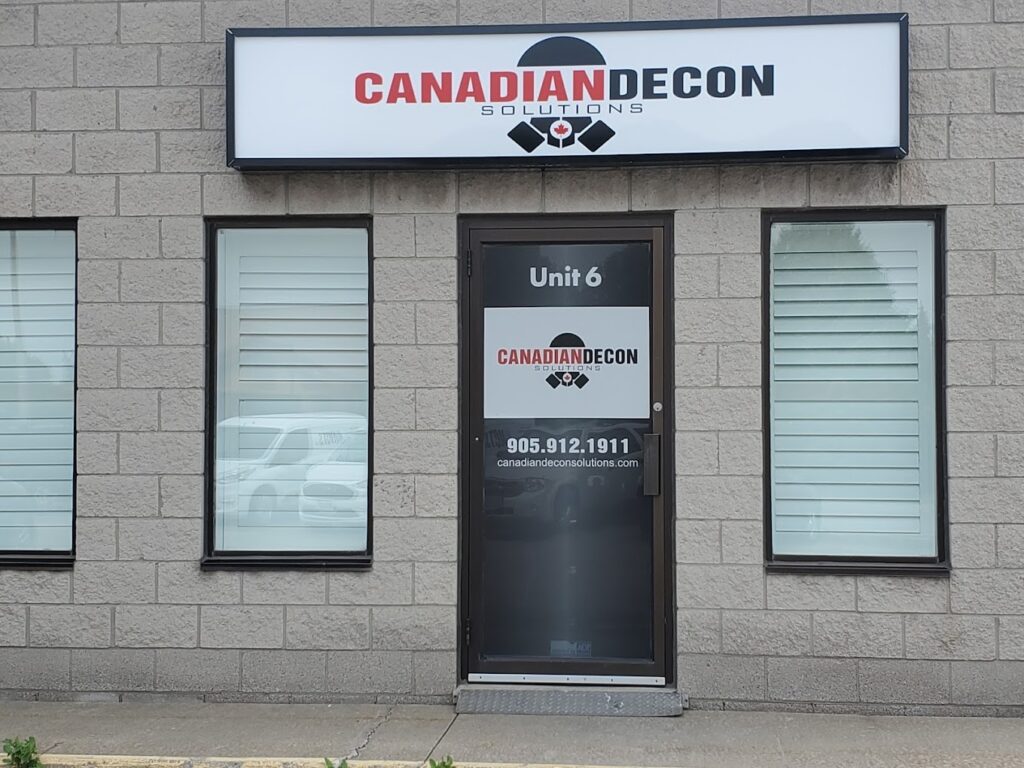 Specialized Expertise for Comprehensive Remediation
Canadian Decon Solutions specializes in the meticulous remediation of properties and vehicles impacted by chronic drug use and manufacturing, as well as bio-hazardous and infectious materials. Our team of experts possesses the knowledge, skills, and cutting-edge technologies required to effectively remove, decontaminate, and restore affected areas. We understand the unique challenges posed by these hazardous substances and take pride in delivering thorough and sustainable remediation solutions.
Commitment to Community and Environment
We hold a steadfast commitment to the well-being of communities and the preservation of the environment. Through our services, we actively contribute to the safety and security of neighbourhoods, ensuring that properties and vehicles are free from the harmful effects of drug contamination and other bio-hazardous materials. Our responsible approach extends to every project we undertake, as we strive to minimize ecological impact and adhere to strict regulatory standards.
Partner with Canadian Decon Solutions
When you choose Canadian Decon Solutions, you are choosing a trusted partner dedicated to providing you with exceptional results and peace of mind. Our team combines decades of industry expertise, a passion for environmental stewardship, and a deep commitment to serving our clients' needs. We take pride in our ability to navigate the complexities of contamination issues, delivering tailored solutions that meet your unique requirements.
Contact Us Today
Discover how Canadian Decon Solutions can make a difference in your hazardous cleaning, hazardous material control and remediation needs. Reach out to us today to discuss your specific project, receive personalized guidance, and explore the comprehensive services we offer. Together, let's create a safer, cleaner, and healthier future for our communities and the environment we cherish.
Want to know more about us?
Just download brochure...