Recovered Stolen Vehicle Drug Testing and Decontamination Services in Ontario
At Canadian Decon Solutions, we understand the concerns that arise when your vehicle has been stolen and subsequently recovered. Criminals often leave behind drug residues and potentially hazardous substances, putting your safety at risk. That's where we come in. Our certified team specializes in recovered stolen vehicle drug testing and decontamination, ensuring your safety and peace of mind.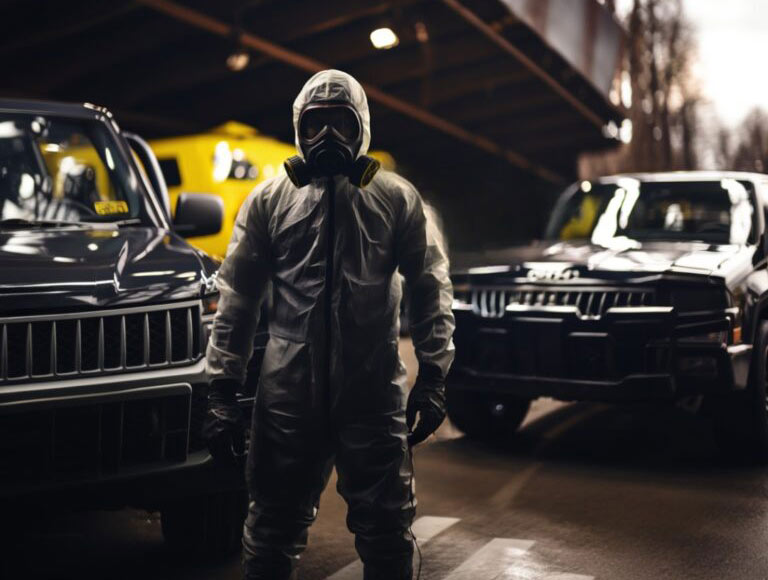 Experience the Canadian Decon Solutions Advantage
When it comes to the safety and preservation of your vehicle, Canadian Decon Solutions sets the standard. We are an industry leader with over 50 years of combined experience in hazardous materials management and the safe restoration of contaminated sites throughout Ontario. Our dedicated hazmat team is committed to providing effective and reliable solutions for complex contamination issues.
Complete Vehicle Drug Testing in Ontario
The process begins with comprehensive drug testing to precisely identify the substances present in your recovered stolen vehicle. Our expertise and cutting-edge equipment allow our technicians to conduct thorough tests to detect a wide range of illicit drugs. From heroin, opiates, cocaine, and amphetamines to ecstasy/MDMA, methamphetamine, crystal meth, fentanyl, and carfentanil, we leave no stone unturned in uncovering potential hazards.
Transparent communication is vital to us. Throughout the testing phase, we provide timely notifications and detailed pre-test reports, keeping you fully informed about the progress. Whether you're an individual seeking clarity or an organization handling recovered stolen vehicles, our vehicle drug testing services are accessible to anyone in Ontario looking to uncover the substances present in their vehicle.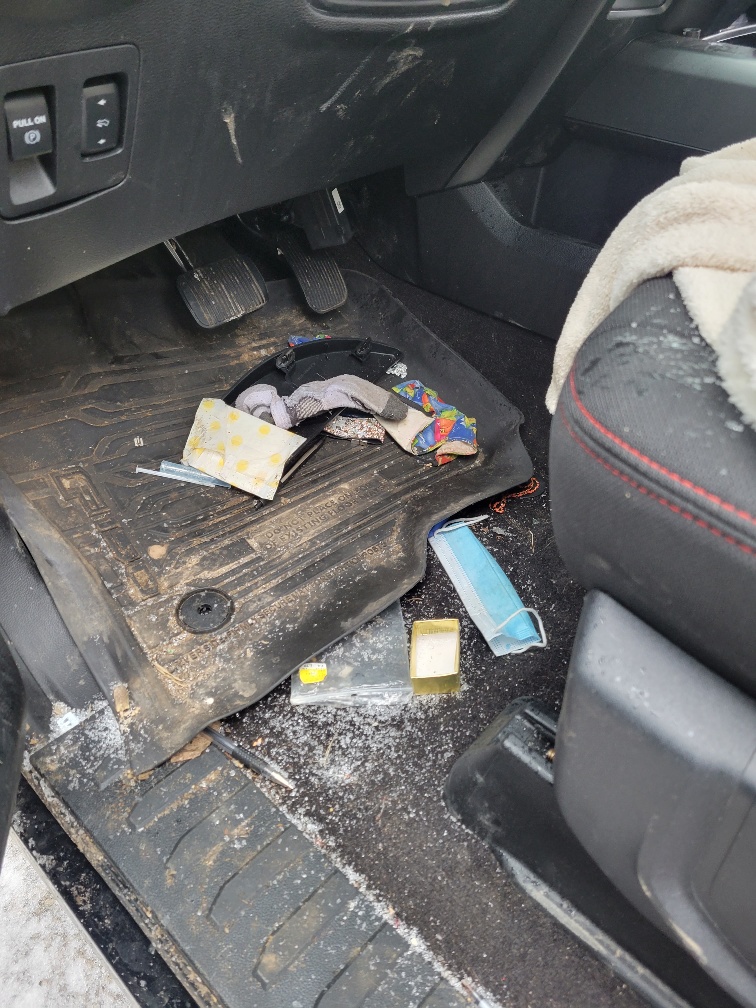 Beyond Detailing: Uncompromising Vehicle Decontamination Services
Decontaminating a vehicle requires expertise that goes beyond the capabilities of a standard car wash or detailer. Our unwavering commitment to your safety drives us to adopt a rigorous and comprehensive approach.
Upon identifying specific hazardous materials and substances, our skilled hazmat technicians initiate a meticulous cleaning process. Employing specialized products and techniques, we neutralize surfaces, effectively removing illicit drug particles, residues, and other contaminants. Our attention to detail extends to the HVAC system, ensuring every inch of the vehicle is thoroughly cleaned. In cases where lingering odours persist, we utilize advanced technologies such as ozone generators to eliminate them entirely. Our goal is to restore your vehicle to a pristine and safe condition.
To ensure complete remediation, we conduct post-cleanup drug testing as the final phase. This additional measure guarantees that all drug residues are eradicated, providing you with the confidence and reassurance that your vehicle is once again safe for you and your passengers. As part of our commitment to transparency, we provide you with a comprehensive final report, including documented photographs that showcase the extensive decontamination process.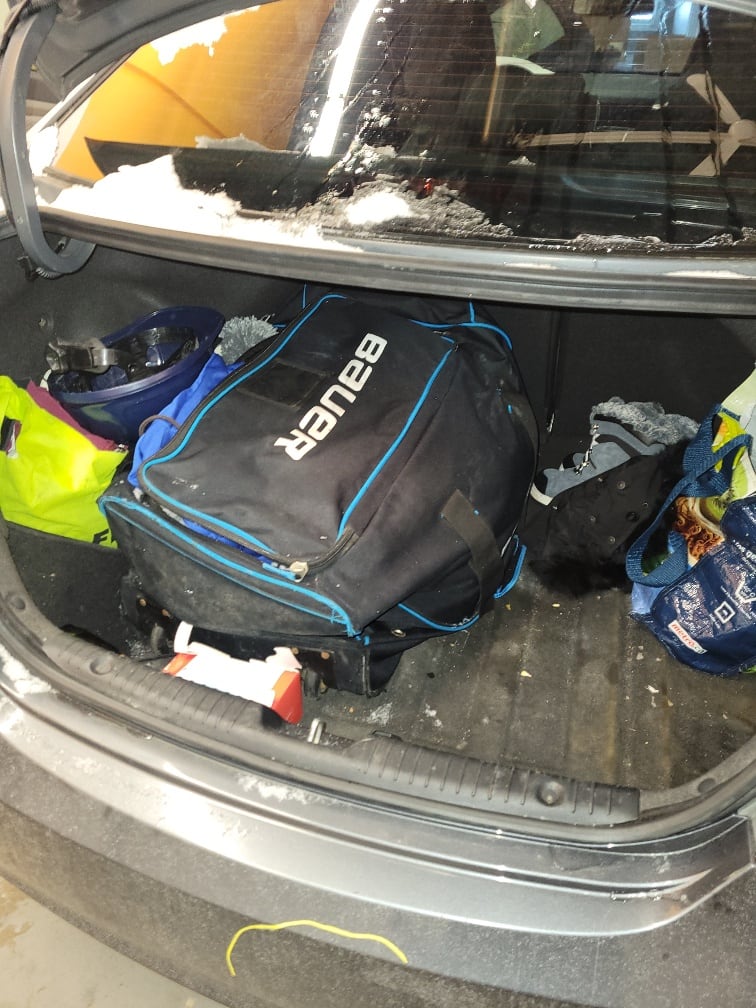 Safety First: Our Commitment to Protection
When it comes to your well-being, we leave no room for compromise. Our hazmat cleaning personnel strictly adhere to stringent safety protocols, safeguarding themselves and minimizing the risks associated with drug residue ingestion, inhalation, or skin and eye contact. Equipped with top-of-the-line personal protective equipment (PPE), including face masks, gloves, and full protective suits, our team takes every precaution to protect the health of everyone involved.
Additionally, we maintain Naloxone kits on-site in case of emergencies during the decontamination process. Safety is our top priority, and it encompasses every aspect of our work.
When Vehicle Decontamination Becomes Imperative
Certain circumstances call for specialized cleaning solutions that surpass what is safe for you or a professional detailer to handle. If your recovered stolen vehicle has been exposed to bodily fluids, blood or blood products, drugs or drug residue (such as fentanyl, meth, heroin, opiates, amphetamines, ecstasy/MDMA), drug paraphernalia, sharp objects (needles, syringes, razor blades, broken glass), weapons, or used in a crime—seek professional hazmat services from Canadian Decon Solutions as your first line of defense.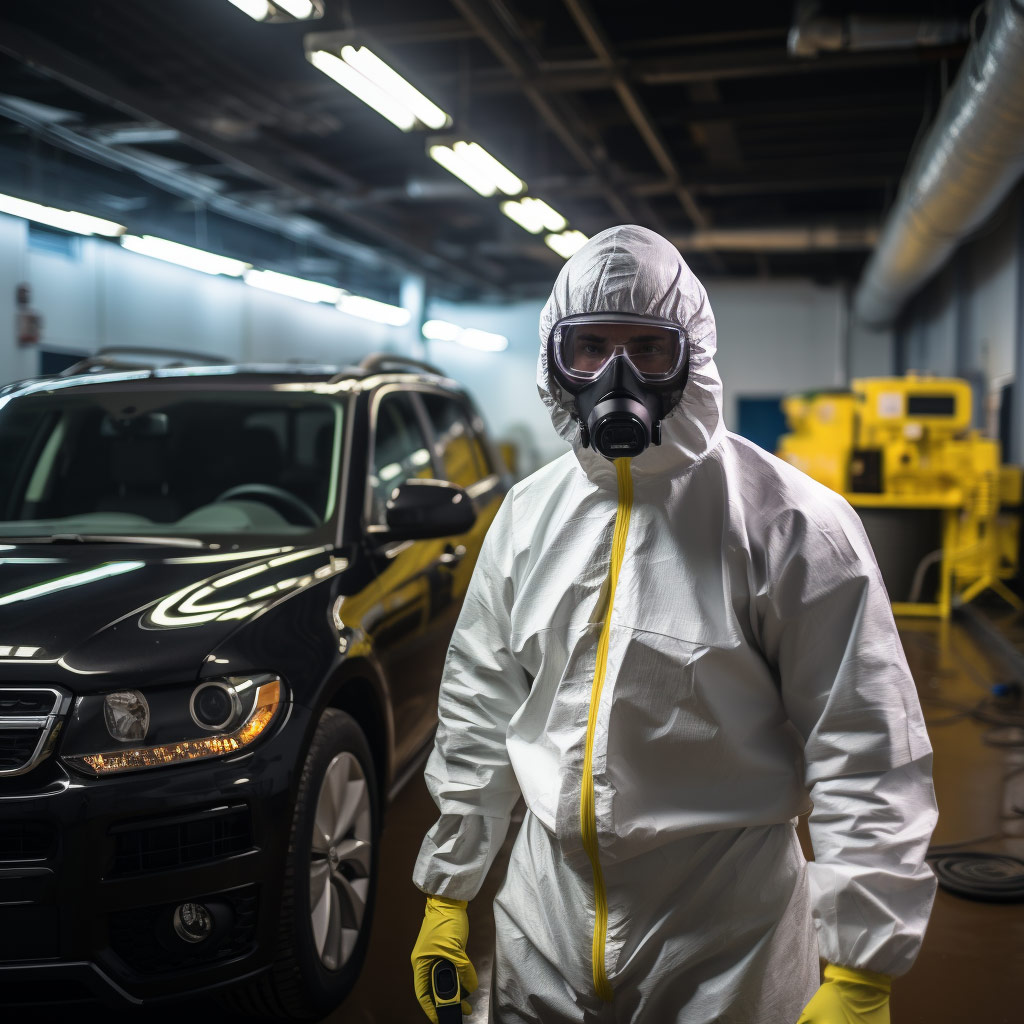 Your Trusted Partner in Ontario for Vehicle Decontamination Services
Vehicle decontamination should always be entrusted to professionals with expertise in hazmat cleaning to ensure a thorough sanitization of your recovered stolen vehicle. At Canadian Decon Solutions, we take pride in providing trusted, reliable, and comprehensive services that prioritize your safety above all else.
Contact us today to experience the new standard in contamination management and remediation. Trust us to restore the safety and cleanliness of your recovered stolen vehicle, allowing you to hit the road with confidence once again.